Welcome to the Tivyside Riding Club home page




Check here to see if a show is going ahead

TIVYSIDE RIDING CLUB FAMILY SHOW 13TH MAY AT PENPARC schedule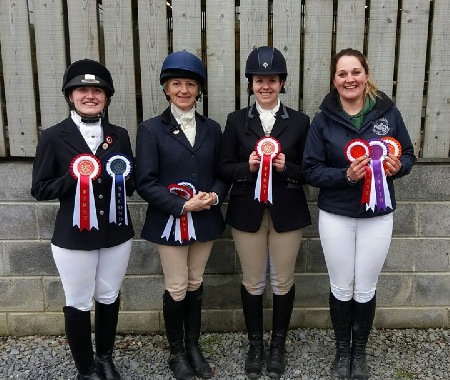 Area 21 qualifiers

Tivyside Pearls perfect win

The Tivyside Pearls topped the leaderboard at the BRC Area 21 Combined Training at P:ibwr Lwyd today.
The team consisted of Sophie Spiteri with ARC Lighter also taking first place in the HT90 section with Hannah Warren and Penstrumbly Mary Poppins securing second in the HT90. Joanna Collins and Cwmmeudwy Tom Jones took second in the HT100 with Helen Williams and Tallolah II grabbing 7th spot. They all jumped clear apart from Hannah who had an unlucky fence one pole...and Sophie had a 9 for her centre line in the dressage. So...off to the Champs at Aston Le Walls on the 20th May .
The Tivyside Daimonds took 6th place with Sophie and Silmi taking 6th in the HT90, , Jane Griffiths and Wheedle the 9th spot and Wendy Roberts and Miss May individual 6th in the HT100.
Sophie and Wendy had clears and Jane had a very unlucky tap for one down.
A wonderful time was had by all and big thanks to Muriel Gill and Judith Allen for providing the help on the day.
A huge thanks to Cwmamman for organising the day and to Paul Herbert super scorer.

| | |
| --- | --- |
| | |
| | |
Tivyside Championship show Sunday 25th March

Well folks.....what a truly wonderful day we all had.....a massive THANK YOU to Team Starlight for providing such a beautifully presented venue.

The day could not have been better weather wise and we had a great turnout...with some wonderful horses and ponies.
A big thank you goes to Alison Dowling for her excellent judging of the showing classes, ably assisted by Jenny Linfoot....to Intro and Prelim dressage judge Ginny Gristwood with writers Anne Thomas and Fiona Byford...Prelim and Novice judge Tammy Springett with writer Sarah Lewis.....refreshments Jenny Linfoot and Muriel......cakes...Jane Griffiths, Jenny Linfoot and Christine Selby....and scorer Chia James with door keeper Petra James.
The results and photos will be posted on the website tomorrow night.
Pic of Mr Weeedle with Jane Griffiths bieng presented with the ROR Championship and Trophy by our Chairman Muriel Gill
Results and Points League results

| | |
| --- | --- |
| | column 2 |
| | |
RALLIES

JUMPING RALLIES
Evening Showjumping lessons at Bailey Farm are continuing.
Please contact Petra James on 07977 210660 to book in.


FLATWORK RALLIES
Anita Freter rallies at Bailey alternate Sunday's - 10.30 am and 11.30 am

Please book with Muriel 01239 614592/07940488301.
.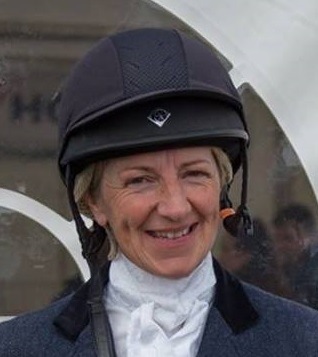 CONGRATULATIONS

Big congratulations to Jo Collins and Tom Jones for taking overall 3rd prize in the National BRC Grass Roots Championships 2017


(Details on how to enter the Grass Roots competition are at the bottom of this web page)


British Riding Clubs Grassroots Dressage & Show Jumping competitions

The Grassroots Points League is a new opportunity for all BRC Members

All Dressage (Walk & Trot and Prelim Level) and Show Jumping (60cms & 70cms) competitors can gain points at BRC Club organised competitions. Area Qualifiers and National level competitions will not count.
Points can be gained when competing at BRC Club organised competitions only.

It's so simple, just follow these easy steps
1. Download and print your blank points card from the BRC website, and check out the rules at www.bhs.org.uk/enjoy-riding/british-riding-clubs.aspx
2. Compete at any Dressage (Walk & Trot and Prelim Level) or Show Jumping (60cms & 70cms) BRC Club organised competition.
3. Ask the Secretary at the event to confirm your placing with their signature.
4. Post your completed points card back to BRC HQ by the 7th of the following month.
5. Finally, wait for the results.

You may win a fantastic prize!

Rosettes, trophies and prizes are provided in kind, to include a training session with a world class trainer.