Welcome to the Tivyside Riding Club home page

Updated 21st July 2016


Check here to see if a show is going ahead

___________________________________________________________________

Area 21 Dressage to Music qualifier at Beacons on 7th of August 2016.

All the details you require are on the schedule link.

If you are interested in taking part please contact Muriel on 01239 614592.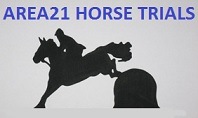 Area 21 Horse Trials competitors

****IMPORTANT INFORMATION****

If you have put your name down for a team/individual you now need to pay your entry fee and start fee.
You will need to send payment of £45 entry and £5 start fee a total of £50 to Petra by Tuesday 31st of May. Please contact Petra to see which payment option you would like to take. Cheques made payable to Tivyside RC.
Payment MUST be received by the 31st of May to secure your entry.All competitors in cross-country phases must wear a BETA Level 3 (Purple Label) body protector which has a 2000 or 2009 label should be fitted and worn as per the manufacturers' guidelines.
Air Jackets are permitted in addition to standard body protector on cross country phases including roads and tracks if applicable.

A medical arm band MUST be worn. These are available from the BRC website.

Chef D'equipe Petra 07977210660
*Your horse MUST be CORRECTLY vaccinated.
For more rules please see the BRC Rule Book 2016 on this website.

Working Hunter show postponed...

Forward notice that we have had to postpone the WH show at Penparc and are hoping to reschedule.


Friday evening rallies at Penparc cancelled

Due to poor take up these rallies have been cancelled.
However, if you would like to attend one, jumping or flat, if you contact Petra 07977210660 jumping or Judith 07890066508 flat on the Monday it may be possible to go ahead.


Tivyside Family Show
Supreme Champions Georgie Millar & Mr Jincs

Reserve Champion
Tivyside Riding Club Member Rhianne Cruickshank & Martha

For results see results page.

For photos from the show please visit stormequinephotography.co.uk





Area Competitions

Dressage at Carmarthen Showground with Cwmamman on 18th June

Horse Trials at Llanymynach with Area 20 on 25th June

Summer 2016
*Summer Dressage & Rider test – TBC *
*Horse Trials – Area 20 - 25th June 2016
*Show & style jumping – Carmarthen showground – Towy Valley – 30th July 2016
*Dressage To Music – Beacons – Dinefwr – 7th August 2016

Winter 2016
Novice & Int show jumping – Beacons – Dinefwr – 1st October 2016
FOTH CT – Beacons – Dinefwr – 15th October 2016
Novice Dressage – Pibwr Llwyd – Towy Valley – TBC
Winter Inters - Pibwr Llwyd – Cwmaman – TBC
FOTH XC – Area 20 TBC

Congratulations to Helen Thompson and Nico for taking 5th place at the BRC Intermediate Winter Dressage Championships.
Helen commented.......
'Well that's it our first championship done I'm so proud of Nico an
amazing 5 th place out of 22 with 68.8% not far behind the winning who was on 71% whoopy happy days'

RALLIES
Lessons with Sue Thomas in Rhydlewis will be restarting Tuesday the 12th in the afternoon/evening. Please get in touch with Helen on 07966053414 if you'd like a lesson.
*Weekly wednesday rallies at Dyfed Riding Centre with Ninu
*Fortnightly saturday rallies at Starlight Riding Centre with Nicola
*Weekly Tuesday rallies at Rhydlewis with Sue Thomas .
*Come & join us

*IMPORTANT INFORMATION* YOU WILL NEED A HAT WHICH COMPLIES WITH THE NEW 2016 STANDARDS TO PARTICIPATE IN ANY TRC RALLY. SEE HAT RULES BELOW


***IMPORTANT INFORMATION: NEW HAT RULES FOR 2016***

As of 1st January 2016 the new hat ruling comes in to force. Only the hats marked with the standards below will be allowable at ANY Tivyside Riding Club competition. Please ensure you have the correct hat as you may face elimination for non compliance.
*PAS015 (1998 or 2011) & BSI kite mark
*VGC1 01.040 (20014-12) & BSI kite mark
*ASTM F1163 (2004a or 04a onwards) & SEI mark
*SNELL E2001 & official SNELL number
*AS/NZS 3838 (2006 onwards) & SAI global mark
for pictures see here